Cadet is a color which is applied to shirts. This color usually refers to a uniform. A cadet is a trainee to become an officer in the military, often a person who is a junior trainee. The term comes from the term "cadet" for younger sons of a noble family. (From Wikipedia)
There are a lot of "sons and daughters" in this color, including the famous "German Grey". In Hitler parodies, you will see officers wearing cadet suits and the color is German grey.
Cadet



Cadet from Color Wiki

Possible colors
With "Cadet"
Cadet (chir.ag), cadet (Wikipedia), cadet blue, cadet grey
Brother color
German grey, abacus
Pronunciation
/kə'det/
Colors and hex codes
Edit
Cadet (chir.ag)
Hats too!
Hex code
#A9B2C3
Cadet (Wikipedia)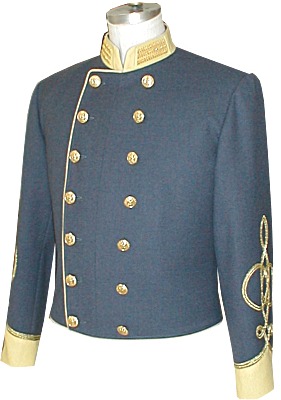 Cannot be sold to worldwide
Hex code
#536872
Cadet grey
Edit
Cadet suits can have different colors. We have white, grey, black and blue. Cadet grey is one of the common cadet suits. If you notice this color, it is a little bit dimmer than chir.ag Cadet. In Colorpedia, cadet grey is another color and official cadet that Colorpedia follow is the Wikipedia version.
Cadet Grey
Cadet hat from Timberland
Hex code
#91A3B0
Pronunciation
/kəˈdet greɪ/
Cadet blue
Edit
One of the rarest cadet suits. It is not common to see blue cadet suits. Most of them doesn't contain many blue.
Cadet Blue
Tie in cadet blue
Hex code
#5F9EA0
Pronunciation
/kəˈdet blu:/
German grey
Edit
German grey is a brother color of cadet. Since the color is so close to cadet, people might easily mix with cadet grey up. German grey is from Germany where Nazi uses this color as their main tanks and their cadet suits. This color is a popular color and people should know this color when studying war. German grey can camouflage when the atmosphere is smoky. That's why Germany uses this color as their main war color. Some people might say it as army grey.
German Grey
German's panzer, one of the greatest tank used in WWII
Hex code
#414C52
Pronunciation
/'dʒə:mən greɪ/
Abacus is another brother color of cadet but this color is much more imaginary and unpopular. This color is from sanjeev.net. There is no sustained color of abacus because abacus can be made of different materials and no sustained color can be concluded. Thus, this color is regarded as an imaginary color.
Abacus
Hex code
#768993
Pronunciation
/ˈæbəkəs/